Project Management & PMO Services

What is project management? What is a project?
Project management (including PMO services for successful project management) is a branch of the management sciences, dealing with planning and tracking of projects, while a project is a temporary endeavor undertaken to create a unique product, service or result !
Project management is implementing knowledge, skills, tools and techniques relating to the project work and project activities in order to meet the project objectives.
Examples of projects, may be:
Development of a new product or service
Implementing a change to an organizational structure or method of work
Development, purchasing or implementing an information system
Buildup of infrastructure or a building
Improving or implementing a new business process or new procedure
How many times have you heard about a failing project and wondered how could it happen?
Researches (Standish Group) over the recent years show an increase in projects success rates but still 24% are failing and only 32% are finished properly. Where are the rest of the cake parts? 44% of the projects are challenged and moving between success to failure when there are several main factor for the failure:
Incomplete Requirements & Specifications, Lack of User Involvement, Lack of Planning and Lack of Resources.
Where do we fit in?
Whether the project is complicated or you do not have the knowledge or experience – let us manage it for you all the way to success. P.M. TEAM Ltd has a team of project management specialist, experienced in planning & tracking and providing various project management services. We will be there from the very beginning, from the initiation and requirements phases, through the project planning, conducting the tracking and till the project end.
Your project is behind schedule or budget? It is still not late to direct it back to the correct course. Our PMP® certified and an experienced project manager will help you to spot the failures and the required actions to perform in order to meet the project constraints.
What is a PMO?
PMO – Project Management Office is an organizational unit designed to assist with the organization project management. The PMO roles and responsibilities is various and changing according the environment it functions but it's major role which is common in all organizations is to be a responsible function for the planning and control processes of projects activities in the organization.
The PMO centralized the professional knowledge and designed to improve the project management abilities in the organization and improve the PM performances in order to push the organization forward.
Some of the PMO roles may include:
1. Planning schedule for projects
2. Integration between projects, programs and portfolios
3. Schedule control, troubleshooting and performance evaluations
4. Planning and control of budget
5. Preparing status reports
6. Managing cross organizational resources
7. Training and developing project management methodology, policies and standards
8. Indicators establishment
9. Risks Management
When a PMO is required and how we can help you?
If you are interested in establishing a Project Management Office, which will take care of a proper project management, be able to supply a quality status at any time and improve the organization's compliance with its business objectives – let us help you!
P.M. TEAM is specialized in establishment, training and managing PMOs, while integrating project management tools such as MS Project, Primavera and Clarizen, according to your needs.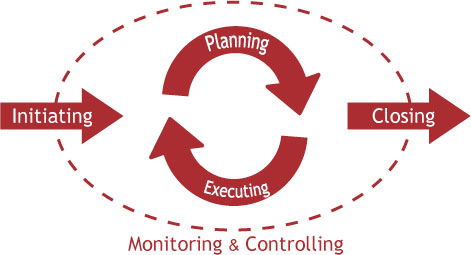 For additional details call +972-54-3003901 (Oren) or fill in the contact form on the right, and we will contact you shortly!