CEO - Dan Barzilay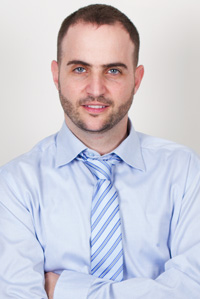 Dan Barzilay, PMP –CEO and founder of P.M. Team Ltd, project management expert. Experience of more than 20 years as manager, integrator and PMO of complex projects and programs, as well as consulting for process and system improvements. Certified as PMP®- the Project Management Professional prestigious international certification of the PMI®. BSc and MEng (Master of Engineering) degrees from the Technion, the faculty of industrial engineering.
Experience in leading and supporting projects in a variety of areas:
IT and sotware projects- migration of information systems, development & implementation of systems, Dan has consulted and led projects for IDF (Tikshuv department), the IT departments of Numonyx, Micron Semiconductors, Bank Leumi, EDS, Matrix, Phoenix and more.
Factory buildups and tool install projects for the Semiconductors industry, in Israel and abroad, Dan has consulted and led projects and PMO teams for Tower Semiconductors and Intel.
Construction and infrastructure projects, relating to factories, power plants and private buildings. Dan has consulted and led projects for Elmor, Inter-Electric, Shuv Eli Engineering, Chemo-Aharon, Intel , Machluf Bechor, Hamailch Albert, Construction and infrastructure department of Kibuts Revivim and more.
Pharmaceuticals – EPM systems implementations, tailor made to the customer needs, for Johnson and Johnson for example, as well as project management trainings and managerial trainings for Teva, BTG, Omrix, Neopharm and more.
Expert of building and managing PMO (Project management Office) teams, done for a variety of projects and organizations .
Experience as a lecturer and manager of workshops and project management programs, PMP® preparation courses for a variety of organizations and colleges, such as P.M. Team Ltd public and private courses, the Technion (The prestigious Israel Institute of Technolog), Ruppin Academic Center, Netivay Israel, John Bryce and more.
Dan volunteered for 6 years (2 terms) for the Israeli chapter of the PMI®, as vice president, for developing the project management field of expertize, in Israel.
Dan has a lot of project management and program management experience in a multi project environment\ program environment, which brings added value to P.M. Team's staff and P.M. Team's consulting and training activities, including:
Scope management and scope change control
Schedule planning and tracking
Integration management
Risk mapping, analysis and management
Procurement management and support
Project team & PMO (Project Management Office) team build up and management,
according to project needs
Analysis and improvement of organizational processes in general and organizational project management processes in particular
For additional details call +972-54-4551568 (Sarit) or fill in the contact form on the right, and we will contact you shortly!